CONTACTS
RETAIL AND SPECIALTY LEASING
Basic Package Hourly Rental Rates
Tenants: $30.00/hr (+5% GST)
Non-Tenants: $45.00/hr (+5% GST)
Package Includes
Use of boardroom, chairs, flip chart, wireless internet
Full Package Hourly Rental Rates
Tenants: $40.00/hr (+5% GST)
Non-Tenants: $55.00/hr (+5% GST)
Package Includes
Use of boardroom, chairs, flip charts, wireless internet, projector, and PC hook up, Laptop not included.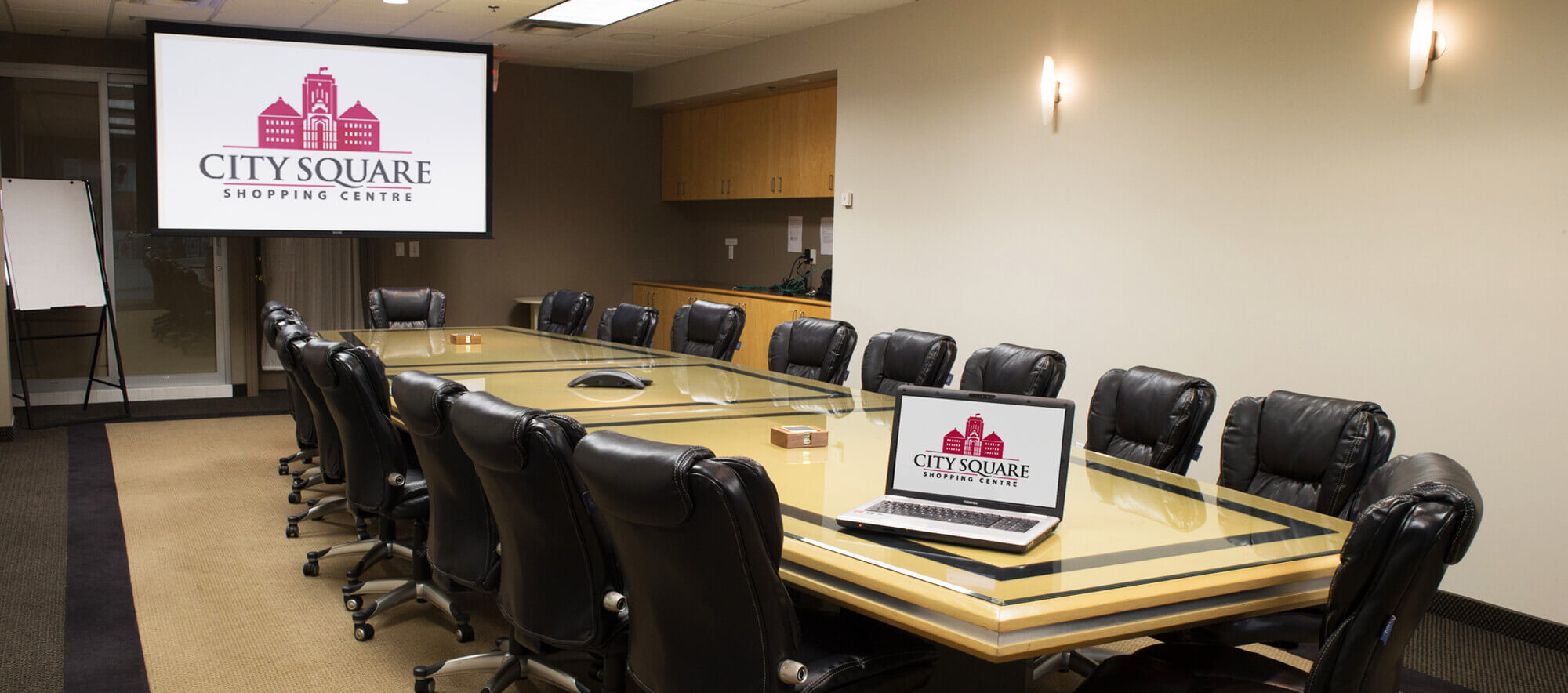 To book the boardroom, please contact City Square Administration
Tel : 604-876-5165
Payment for boardroom bookings from tenants must be paid 24 hours prior to booking date, from non-tenants must be made at the end of use on the day of the booking. Cancellation is allowed prior to 4:30pm until the day before your booking date for a full refund. Cancellations after 4:30pm will not be refunded.